Past Puppies
Daisy Hill Bernedoodles is always excited to pair each of our families with a BEAUTIFUL, CLEVER, GOOFY, TRAINABLE, HEALTHY PUPPY FROM OUR LOVING, INTELLIGENT DOG MOMS AND DADS! We enjoy caring for each and every puppy and giving each puppy their outstanding foundation for success as exceptional members of the family.
Please enjoy several photos of 2022 Past Litters.
COMPARE THESE LITTERS WITH OUR UPCOMING 2023 LITTERS!
Daisy Hill Bernedoodles breeds for amazing Tricolor Mini and Standard Bernedoodle puppies destined to be exceptional family members.
2022 EL SILENCIO'S IVYWILD X BRUNO ABUNDANT LIFE
IVYWILD X BRUNO
STANDARD SIZE F1 TRICOLOR BERNEDOODLE PUPPIES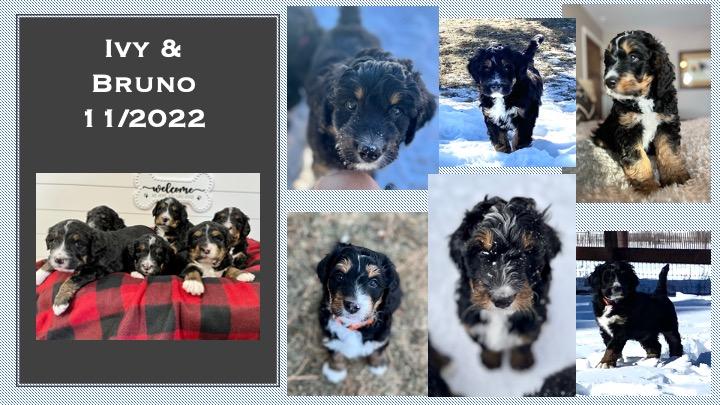 2023 DAISY HILL TULIP X EARTHSTONE'S AZURE TITAN
TULIP X ZURI
MINIATURE F1 TRICOLOR BERNEDOODLE PUPPIES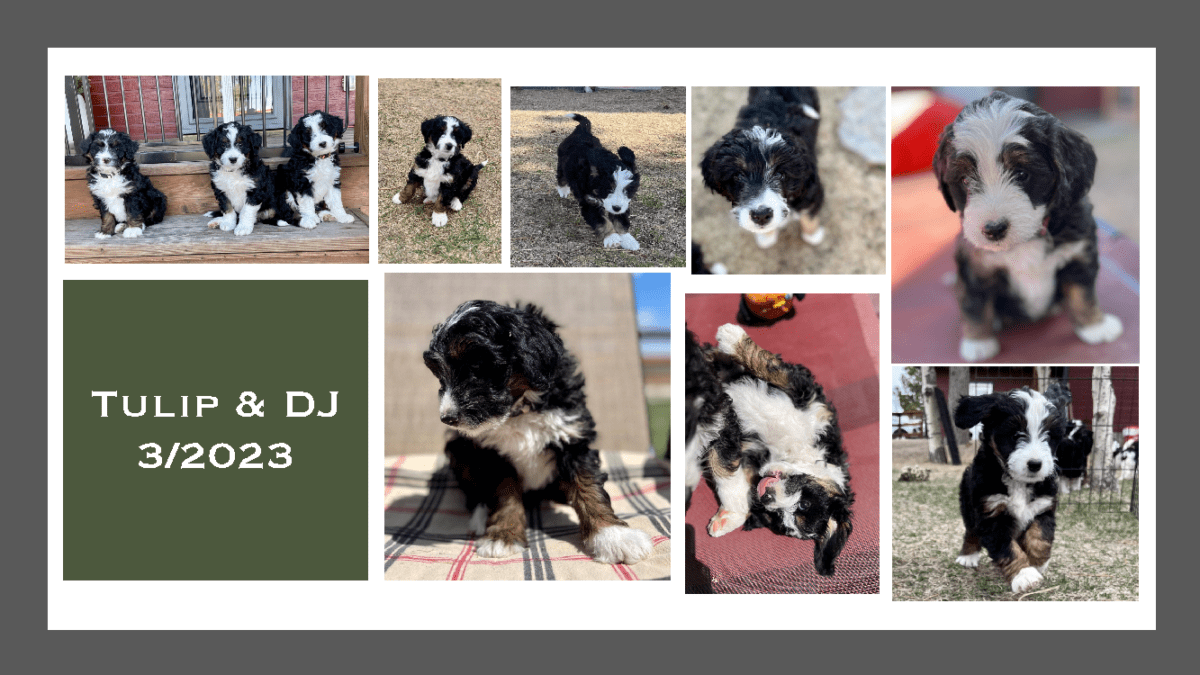 2023 DAISY HILL DARLA X ROCKY MTN DANCING BEAR
BEAR X DARLA
MINIATURE F2 TRICOLOR/PARTI BERNEDOODLE PUPPIES